Excite your workforce & deliver results
We build our programs and craft our approach around a key, foundational concept. We call it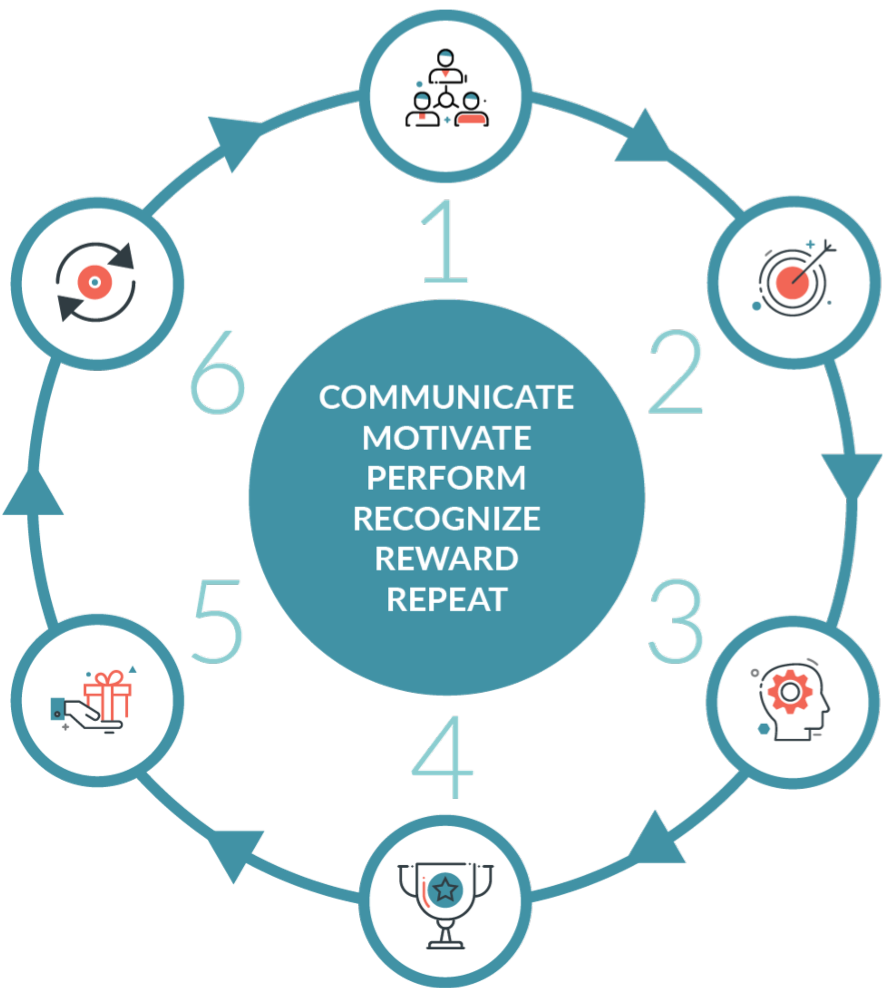 COMMUNICATE desired values & behaviors.
MOTIVATE employees through messaging.
PERFORM desired behaviors
RECOGNIZE employees formally for their efforts.
Employee redeems a REWARD.
Engagement increases & the cycle REPEATS.
WHAT MAKES OUR PROGRAMS MEANINGFUL FOR YOUR TEAM AND VALUABLE TO YOUR BUSINESS?
With the knowledge of the Cycle of Motivation under our belts, our passion for learning your unique business needs and goals, and our extensive and unique box of tools we will develop a program that is the right fit FOR YOU. Because we know there is no one size fits all approach to recognition, engagement and retention.
Here's how we'll make your recognition and engagement program come to life.