Show Your Appreciation With Amazing
Holiday Gift
&
Travel Packages
Work with our team to design a curated online catalog for your top performers, featuring items valued at $250-300 for the 5-6 achievers of your choice. Recipients will gain exclusive catalog access to select the gift of their choice.
TRAVEL CATALOG FOR YOUR TOP ACHIEVERS
Your top achievers will gain access to an exclusive online catalog with several exciting destination options for themselves and a companion, valued at $3,500. Our Travel Concierge will work with them to plan the details and book their trip.
Rewards & Travel
for Your
Top Performers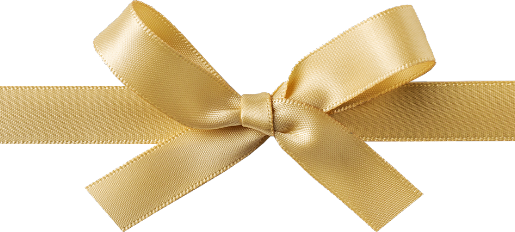 EXCEPTIONAL REWARD SELECTION
Show your appreciation to your employees, customers, or prospects. Work with our team to design an online catalog of exciting year-end gifts, curated just for you and valued at the amounts of your choice.
REWARD Your Top Performers with Travel
Travel is proven to motivate. With exclusive access to amazing destinations and luxury accommodations all over the world, our team will help craft an unforgettable Concierge Travel Reward experience for your top achievers.
EXCITING REWARDS FOR YOUR TEAM
SAMPLE MERCHANDISE CATALOG
From home goods and fashion to the latest in tech, we'll curate your catalog with items people love, from the brands they know and trust.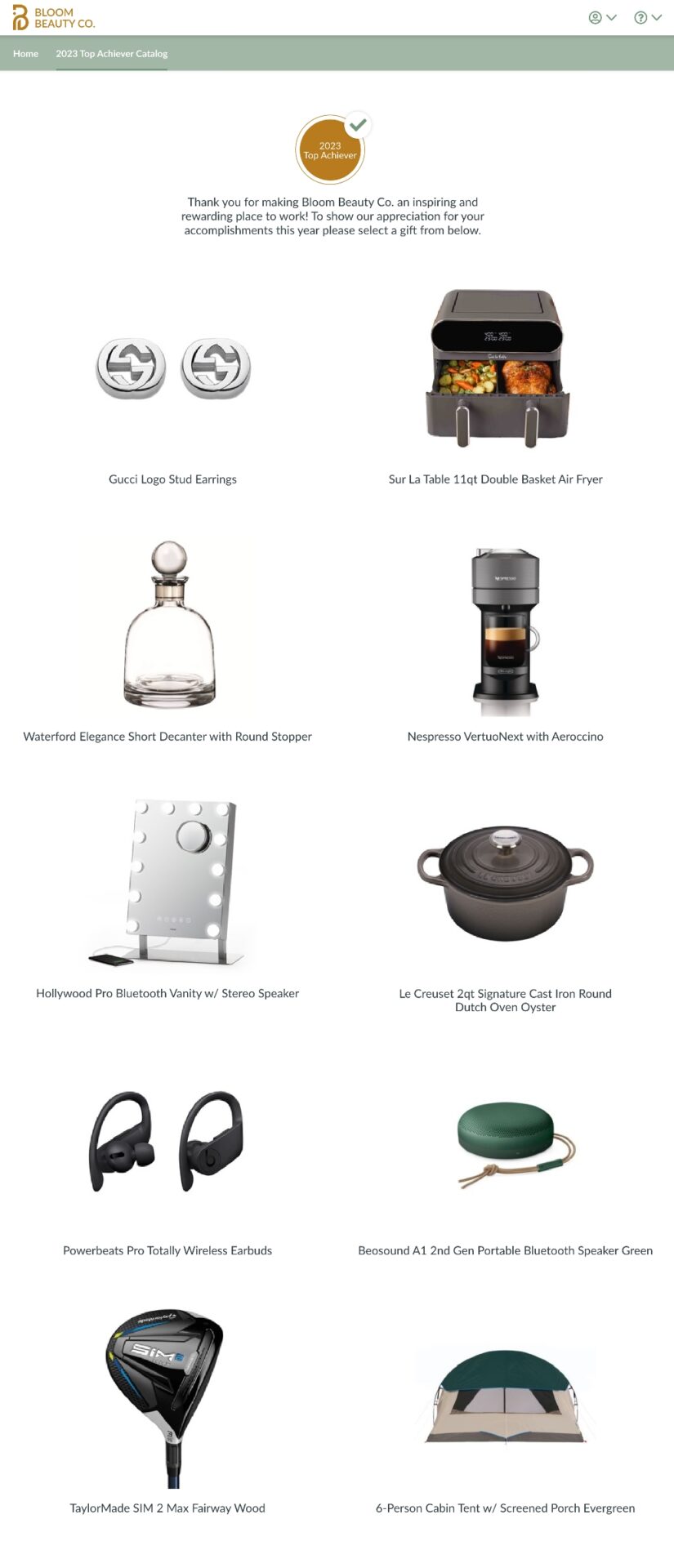 Our team of travel experts will design a menu of unforgettable trips to sought-after destinations sure to wow your top achievers.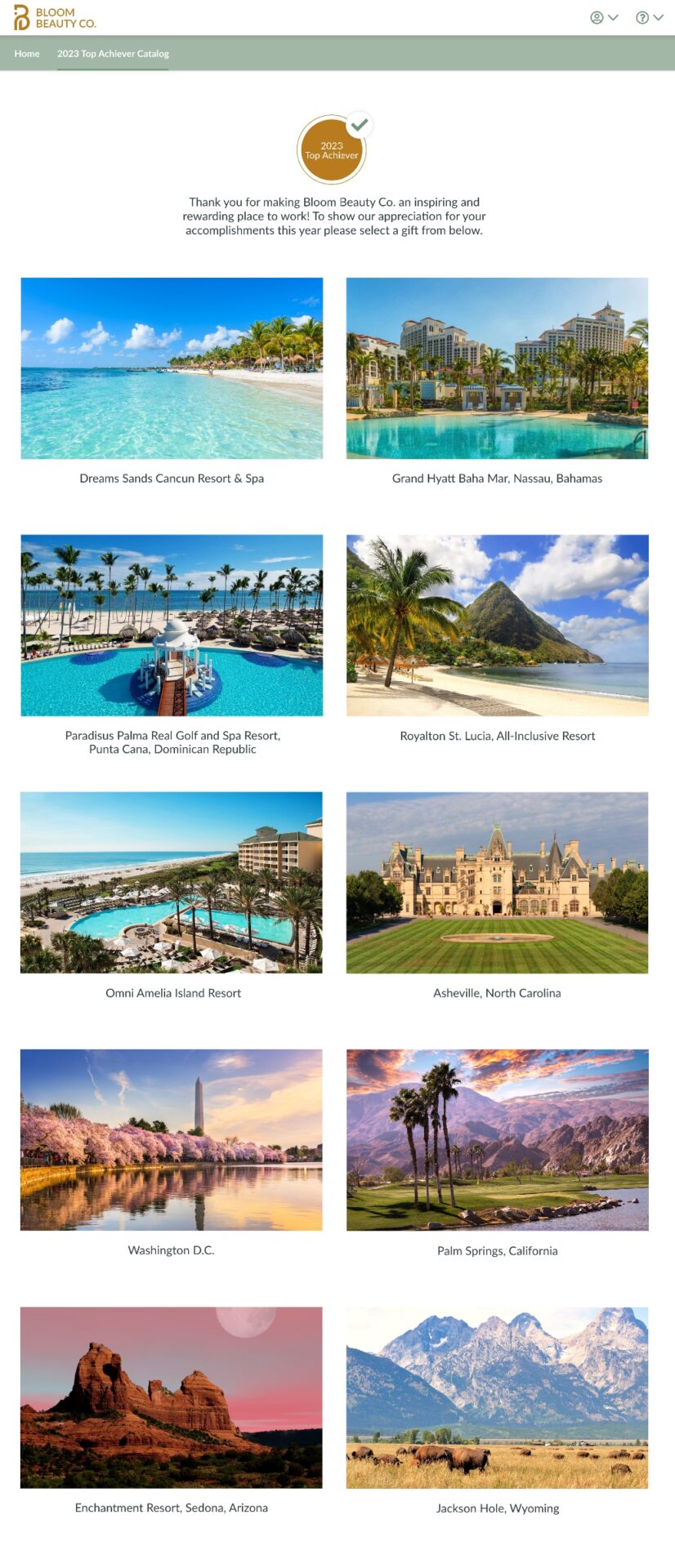 PRESENTATION IS EVERYTHING
Design an amazing unboxing experience and represent your brand. Give your gift that extra impact with an array of custom kitting, gift wrapping, and white-label packaging solutions.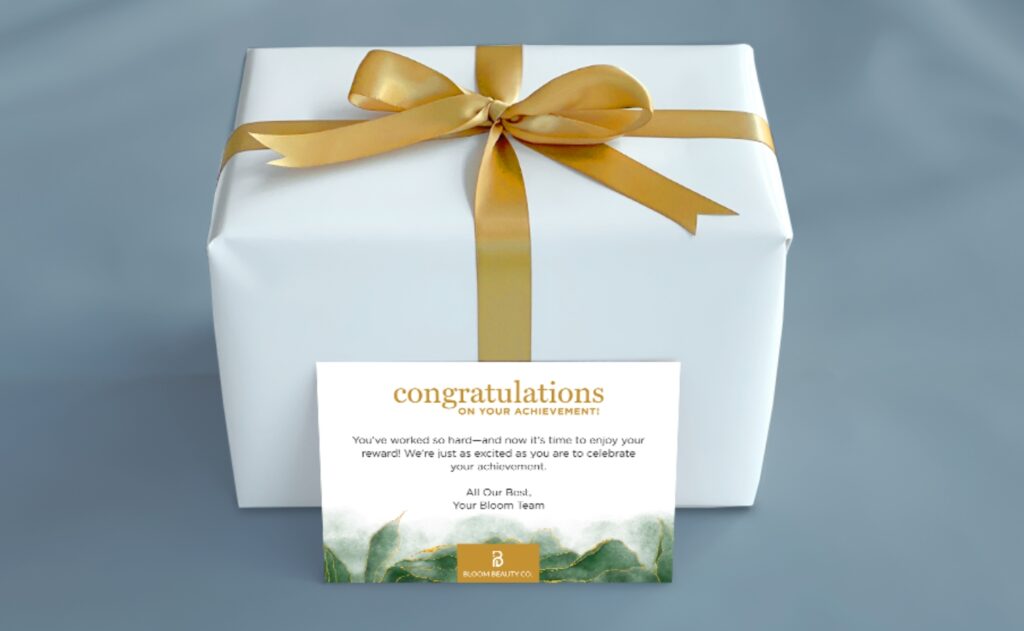 READY TO SHOW YOUR APPRECIATION THIS SEASON? FILL OUT THE FORM BELOW, AND A TEAM MEMBER WILL REACH OUT TO YOU AS SOON AS POSSIBLE.